Inability of the joint to function due to decreased or complete loss of mobility in a movable joint.
It is produced in order to treat the fractures that occur as a result of injury using appropriate instruments.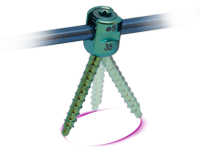 Different precision solutions are produced as a result of the processing of body-compatible materials in state-of-the-art machines.